Battalion Chief Dave Polikoff
David Polikoff has been in the fire service for 25 years. He is currently a career Captain with the Montgomery County Fire Department in Maryland as well as a Volunteer Firefighter with the Kentland Volunteer Fire Department Sta. 33. He is a Maryland State certified instructor. He is a past presenter at FDIC. He is an adjunct instructor at the Montgomery County Public Service Training Academy where he teaches a variety of classes. He also teaches for IFSI in Champagne Illinois where he assists with the Truck Company Operations class.
Robert James "R.J"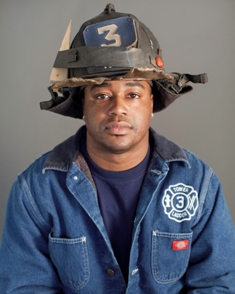 Robert James (RJ) is a 10 year veteran of the fire service. He started as a volunteer firefighter with the Cromwell Volunteer Fire Department in Cromwell, Connecticut. Robert relocated to Maryland and joined the Rockville Volunteer Fire Department, the second busiest fire station in Montgomery County. He has received numerous citations and awards from the Rockville Volunteer Fire Department and the State of Maryland. He is currently employed as a firefighter by the Frederick County Fire Rescue Division, where he is assigned to Rescue Squad 3. Robert is a member of the Advanced Technical Rescue Team of Frederick. In addition, he has served as lead instructor for many fire department trainings and drills. Certified as a level III instructor, he travels to locations around the country teaching engine, truck, and R.I.T company operations while specializing in forcible entry techniques and tactics.
Rob Zajack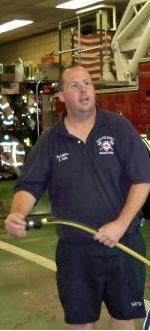 Rob Zajac brings over 16 years of experience in Emergency Services. He started his career as a volunteer firefighter for the Cromwell Volunteer Fire Department in Cromwell, CT. He worked as an industrial Firefighter for Pratt & Whitney Aircraft, and has been a Career Firefighter for the South Fire District located in Middletown CT for the last 13 years. He is a certified fire instructor, fire officer, pump and aerial operator as well as a state of Connecticut EMT. He is presently training for underwater dive rescue. He is an instructor for the Middlesex County Fire School, and has served as a training officer for the Cromwell FD.Robert has completed numerous training programs at the Connecticut Fire Academy, University of Nevada Reno, New Mexico Tech, and Providence Safety and Survival. He is almost complete in his Associates degree in Fire Technology and Administration.
Captain Sam Villani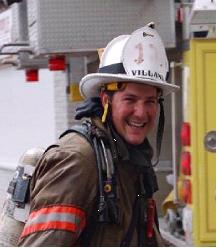 Sam Villani, III is a Lieutenant with the Montgomery County, MD Fire and Rescue Service. Sam started his life as the Son and Grandson of Firefighters in the Ocean City, MD Volunteer Fire Company, where he is an honorary member. He volunteered in fire departments in Prince Georges and Montgomery Counties while attending college, before starting his Career with Montgomery County in 1999. Sam received the Silver Medal of Valor for the rescue of a 4 month-old baby from a basement fire in 2001. He is a communications specialist with FEMA/USAR Maryland Task Force 1, and a MD Level II Instructor with the Montgomery County Public Safety Training Academy.
Lieutenant Charles Hendry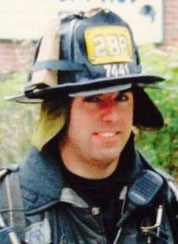 Charles Hendry a Firefighter with over 20 years experience in the fire service. He is a Lieutenant in the FDNY Special Operations Command and a Chief of the Hempsted fire Department in Hempsted New York. He is also an Instructor at the Nassau County Fire Academy and FDNY Rescue School. Currently Charles is assigned to the Rescue Battalion in the ciity.
Captain Tony Tricarico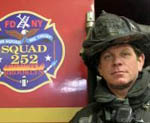 Captain Tony Tricarico has been a member of the fire service since 1977 and was hired by the FDNY in 1981. Tony has served in the South Bronx, Brooklyn and Manhattan. In 2002 he was assigned to the Special Operations Command where he served as the Captain of Squad 252 until his retirement on the last day of 2008. Tony is a National and New York State certified fire instructor and has instructed at the FDNY Technical Rescue School, Command School, and Task Force 1 as well as being a former Deputy Chief Instructor at the Suffolk County Fire Academy. He additionally instructs and lectures throughout the country on a engine, truck, RIT/ firefighter survival and special operations tactics. He has been featured in FETN and American Heat training video's on collapse, elevator operations and SCBA emergencies, to name a few. He continues to do training with Different agencies and is presently the Technical Operations Advisor for Gel Tech Solutions. He is an active member of the Mount Sinai Volunteer Fire Department on Long Island and a former Chief of Department.
Firefighter Cameron Peek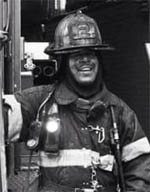 Cameron Peek has 18 yrs experience in the fire service. He started his career with the Uniondale Volunteer Fire Dept where he rose to the rank of Chief of Department. He currently serves with the Roosevelt Volunteer Fire Dept as Captain of the Truck Company. Cameron is also a member of Rescue Company # 2 of the FDNY in Special Operations Command. Cameron is a N.Y. State Instructor and an adjunct instructor at the FDNY Rescue School. He is also a Rescue Technician with FEMA/USAR NY-TF 1 as well as a Dive Master with the FDNY Scuba Unit and a N.Y. State EMT.
Firefighter Michael Ader
Michael Ader is a fourth generation fireman, following the family tradition started by his great grandfather. He joined the fire service as a volunteer fireman in Montgomery County, Maryland while still in high school. Mike continues to volunteer in Montgomery County and serves as a Captain at the Rockville Volunteer Fire Department. Employed with the Washington, DC Fire Department, Mike was appointed to Engine Company 24 and is currently assigned to Rescue 2. He is a nationally certified Fire Service Instructor III and has taught as an adjunct instructor at the District of Columbia Fire Department Training Academy.
Firefighter Casey King
Casey King is a volunteer with the Rockville Volunteer Fire Department. He is originally from Connecticut where he grew up in a fire department family. He began his career in Rockville as a student live-in, back in 2008. As a live-in member of the Rockville Volunteer Fire Department he has received numerous awards for highest call volume and 2 merits of citation from the Senator. He has also been honored by the City of Rockville as Public Safety Member of the year. Currently assigned to the Arial Tower and Rescue Squad in Rockville.
Captain Keith Dominick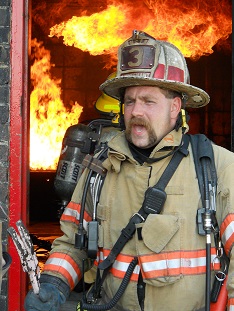 Keith Dominick is a 20 year veteran of the fire service. He began as a volunteer in Frederick County, MD and was a college live –in, at the Burtonsville Volunteer Fire Department. He was previously employed by the Prince William County, VA Fire & Rescue Service and Frederick County, MD Fire & Rescue as a part- time Firefighter. He is currently a Captain with the Montgomery County, MD Department of Fire & Rescue. He is a State of Maryland certified Instructor II and an adjunct instructor and the Montgomery County, MD Public Safety Training Academy.