2015 Training Schedule
March
27th & 28th- Minquas FD (Delaware) "Down & Dirty Urban Forcible Entry"
April
May
15th & 16th- Harrisburg Fire Expo (Pennsylvania) "The Art of Firemanship"
June
July
August
7th, 8th, 9th- Keystone Firefighters Conference (Pennsylvania)
September
October
November
December
**Contact us today about scheduling a class with your department or orginization**
Capitol Fire Training is a corporation composed of experienced Fire and Rescue Instructors and Firefighters from all over the United States. Our Instructors hail from organizations ranging in size from the smallest to some of the largest and most successful depa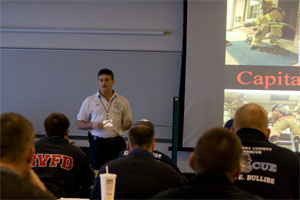 rtments in our Nation.
Capitol Fire Training Instructors share real-life training, techniques, and experiences that go beyond your everyday drills and manuals. We strive to make every lecture and hands-on training fun and interactive while simultaneously meeting the specific needs of your staffing, department, or organization.
For a list of our featured classes and upcoming events, please reference our "Classes" and "Events" pages.