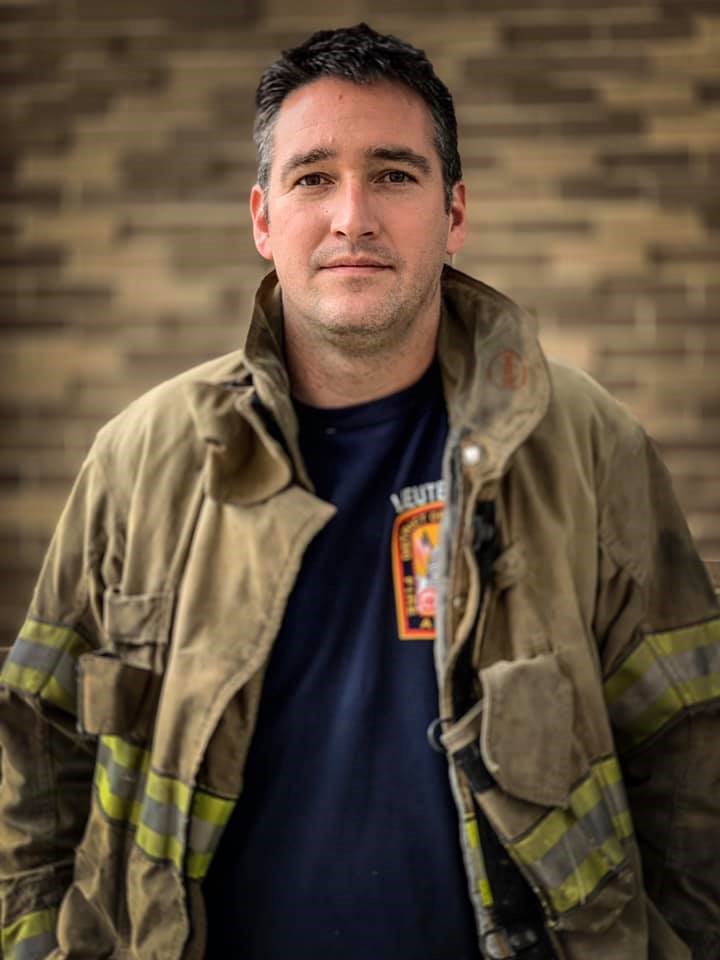 Michael Ader

Michael Ader is a fourth generation fireman, following the family tradition started by his great grandfather. He joined the fire service as a volunteer fireman in Montgomery County, Maryland while still in high school. Mike continues to volunteer in Montgomery County and has served in all ranks through Captain at the Rockville Volunteer Fire Department. Employed with the Washington, DC Fire Department, Mike was appointed to Engine Company 24 and spent the remainder of his time as a Private assigned to Rescue Squad 2. As a Sergeant he was the Battalion Fire Chief of Special Operations Battalion Aide. Mike is currently a Lieutenant assigned to Truck Company 17. He is a certified Fire Service Instructor III and has taught as an adjunct instructor at the District of Columbia Fire Department Training Academy.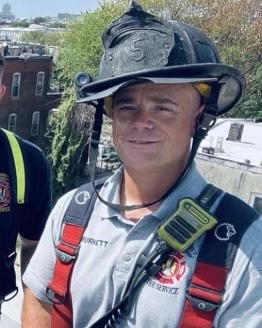 Mike Burkett

Mike has over 34 years in the fire service. Mike started his career volunteering with the Five Points Fire Company in New Castle County Delaware. He is currently employed with the Baltimore City Fire Department and currently holds the rank of Fire Captain at Engine 6. He was previously assigned to Truck 5 as Lieutenant for the last 7 years. He's been with Baltimore for the last 15 years and prior to that worked with the Christiana Fire Company in New Castle County Delaware. Mike returned to Christiana Fire 6 years ago and volunteers in his spare time. Mike is an adjunct fire instructor at the Baltimore City Fire Academy. He is a NFPA instructor II, Fire Officer II and holds a degree in Emergency Management.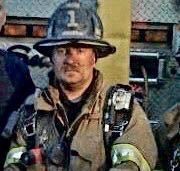 Chad Cave

Chad Cave is a 26 year veteran of the fire service. He began as a volunteer with the Baker Heights Vol. Fire Department in West Virginia. Chad served 6 years as a firefighter with the 167th Air National Guard, and 2 years with the Montgomery County Md. DFRS before taking employment with Frederick County Maryland DFRS. Chad has served most of his time in Frederick County assigned to the four city stations, and is currently the Captain of Engine Co. 31 - Westview. He is a Maryland Level 2 instructor and assists with the FCFR recruit academy. Chad brigs lots of knowledge of engine company operations and has been involved with working on some of Frederick County's busiest engine company's.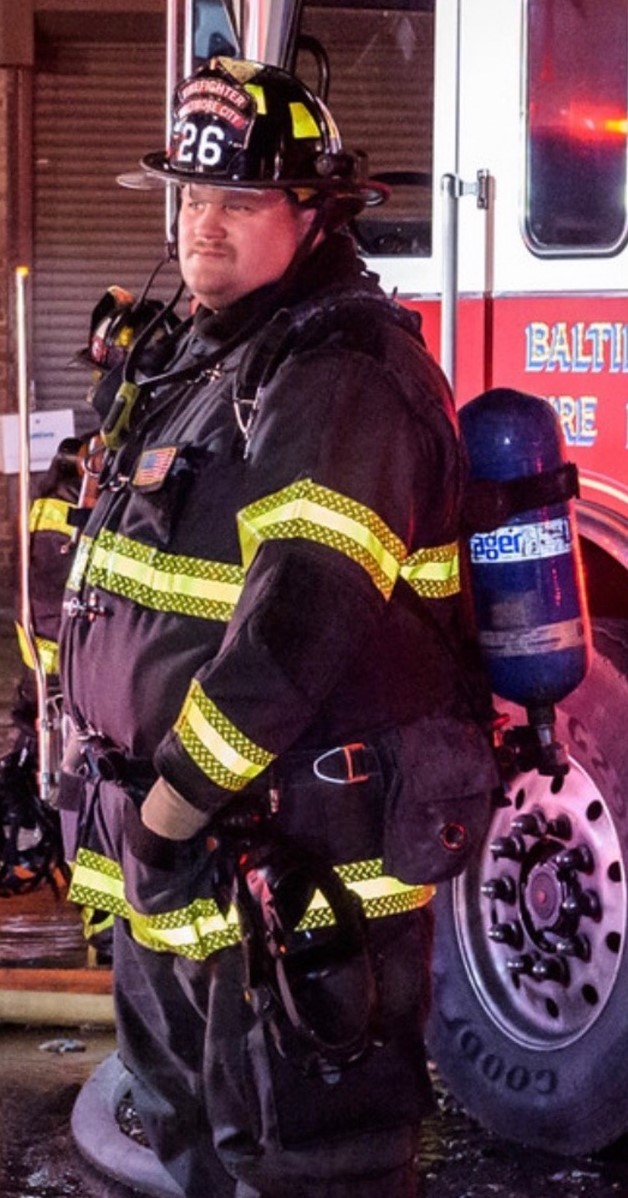 Scott Cushing

Scott Cushing is a second -generation firefighter born and raised in a small town called Madison Connecticut. He started as a junior member of the Madison Hose Co. 1, where he remained a member until moving to Rockville Maryland where he became a student live-in with the Rockville Volunteer Fire Department in Montgomery County Maryland. Scott remained a live-in and an officer of the department until his professional career began with the City of Baltimore Fire Department in 2016. Scott's previous assignments were those such as Truck Co. 26 in Northeast, Engine 33 on the East side and currently Engine Co. 6 also on the East side, where he is the Pump Operator. In his spare time Scott likes to hunt and spend time in the wild outdoors.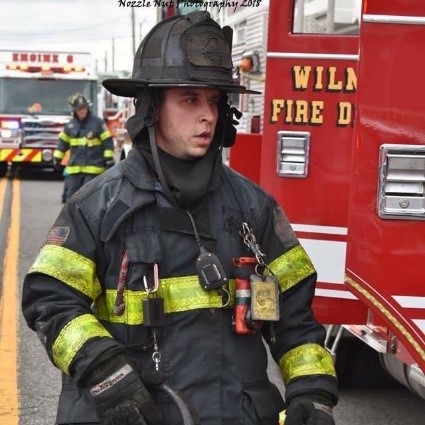 Nicholas DiVesta

Nicholas DiVesta is a second generation Fireman, continuing the tradition and following in his father's footsteps who has been a Volunteer for 40yrs. Nick has 17yrs experience in the fire service, beginning in 2002 when he joined the Phoenixville Fire Department and currently a volunteer with the Minquas Fire Company in Newport, DE where he serves as Rescue Captain. Nick is a Career Fireman with the City of Wilmington Fire Department, Assigned to SQUAD Co. 4 on the City's East Side.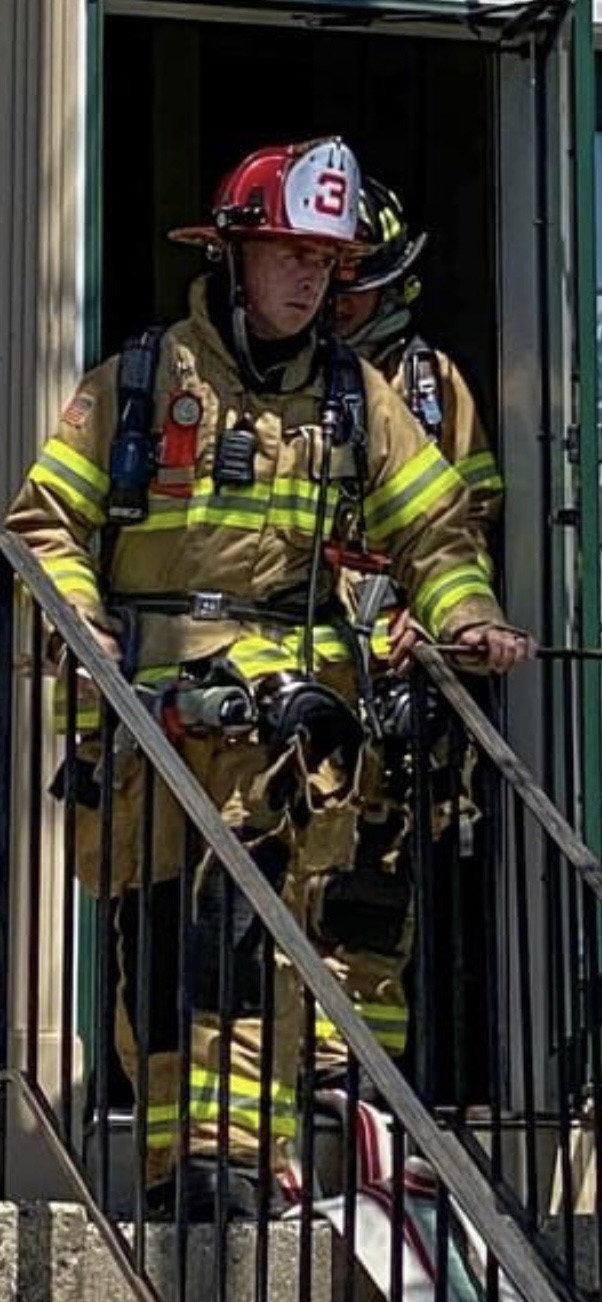 Sean Donovan

Sean Donovan is a 20 veteran of the fire service. He started as a volunteer with the Guardian Hose Company located in Thurmont, Maryland. He has 17 years as a career firefighter and is a Captain in Frederick Maryland assigned to Co.3 in the downtown portion of Frederick. Sean serves on several committees within his department to include promotional processes and, is an academy instructor where he leads the departments Truck Company Operations program. Sean's previous assignments in the department come from companies with special services and one company that specialized in RIT operations.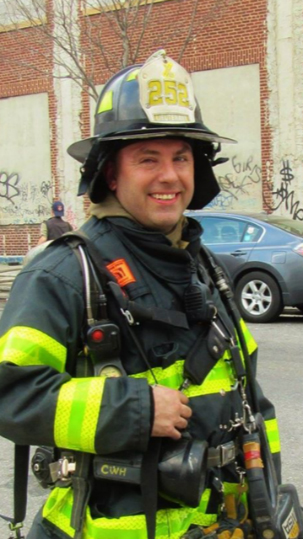 Charles Hendry

Charles Hendry is a second generation Firefighter with over 33 years experience in the fire service. He is a Lieutenant in the FDNY Special Operations Command assigned to Squad 252 in Bushwick Brooklyn and Chief of Training for the Hempstead fire Department and 33 year member of Harper Hook & Ladder Company 1 in Hempstead New York. He is also a NYS Fire Instructor 2 and Deputy Chief Instructor at the Nassau County Fire Service Academy, FDNY Technical Rescue School and NYS OFPC Special Operations Division.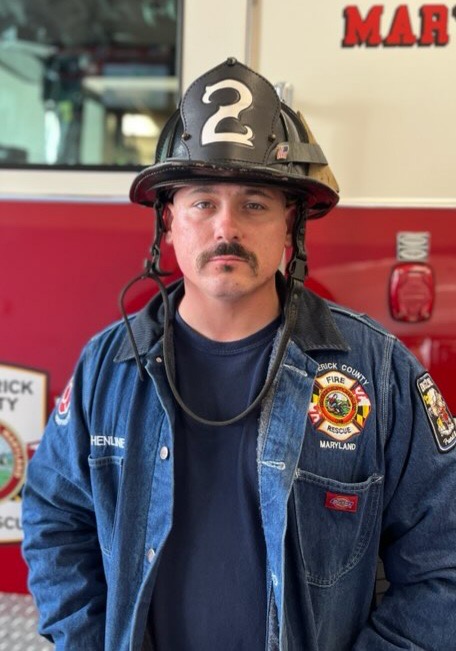 Hank Henline

Hank Henline has over 13 years of fire service experience. He began his fire service career as a volunteer firefighter with the Boonsboro Fire Company in Western Maryland, where his passion for Engine and Truck company operations grew. Hank currently is a career fireman with the Frederick County Fire/ Rescue department located in Frederick Maryland. He is assigned to Engine Company 2 "Uptown Express" in the north side of Frederick City. Hank serves as a lead instructor of Frederick's firefighter survival program, as well as support instructs for many other programs at their department's training academy.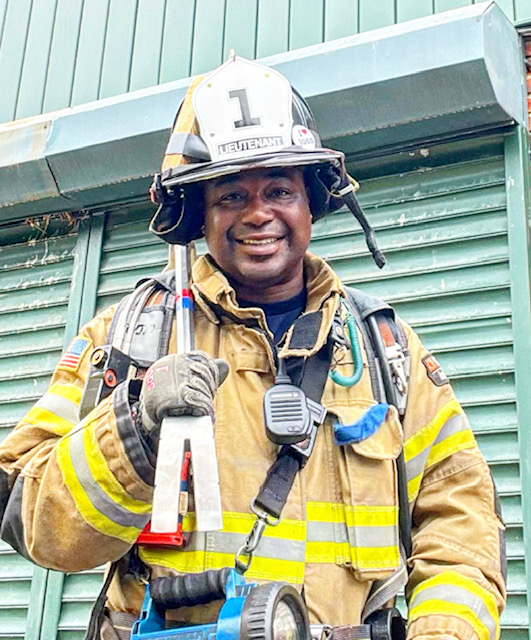 Robert James (RJ)

Robert James (RJ) is a 22 year veteran of the fire service. He started as a volunteer firefighter with the Cromwell Volunteer Fire Department in Cromwell, Connecticut. Robert relocated to Maryland and joined the Rockville Volunteer Fire Department in Montgomery County Maryland. He is currently employed with the Frederick County Fire Department, where he is a Lieutenant in Special Operations Command assigned to the 3rd Battalion. Robert has received numerous citations and awards from the Rockville Volunteer Fire Department, Frederick County Fire Rescue and the state of Maryland. RJ has served as a lead instructor for many fire department trainings, and works as an instructor with Frederick Fire Department's Training Academy and Capitol Fire Training LLC. He has written articles for many different trade magazines and has taught on national fire service platforms.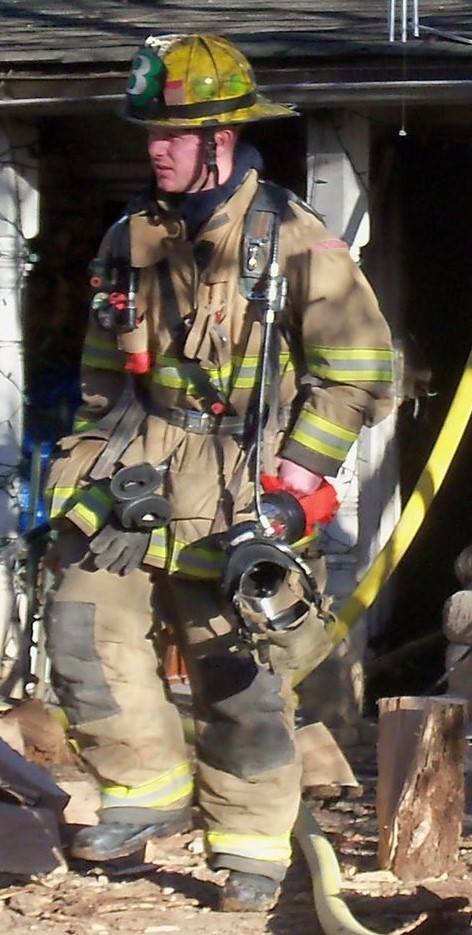 Casey King

Casey King is a volunteer Lieutenant with the Rockville Volunteer Fire Department, located in Rockville Maryland. He is originally from Connecticut where he grew up in a fire department family. He began his career in Rockville as a student live-in, back in 2008. As a live-in member of the Rockville Volunteer Fire Department he has received numerous awards for highest call volume and 2 merits of citation from the Senator. He has also been honored by the City of Rockville as well as many other accolades from Montgomery County Fire Rescue and the State of Maryland.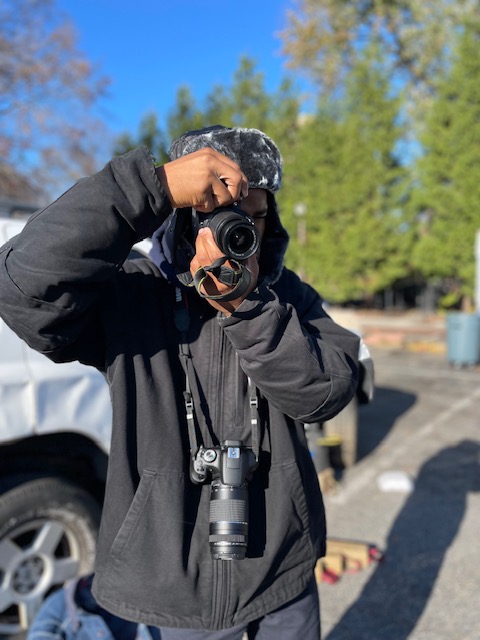 Anthony Johnson

Anthony Johnson was born and Raised in Montgomery County, Maryland. He grew up with a passion for the fire service and always wanting to be involved in the fire department somehow. Anthony has been a free lance photographer and video journalist for 7 years now. Anthony is a member of the fire department where he belongs to the Rockville Volunteer Fire Department and the United Steam Fire Engine Co. located in both Montgomery County Maryland and Frederick County Maryland. In his spare time he enjoys spending time with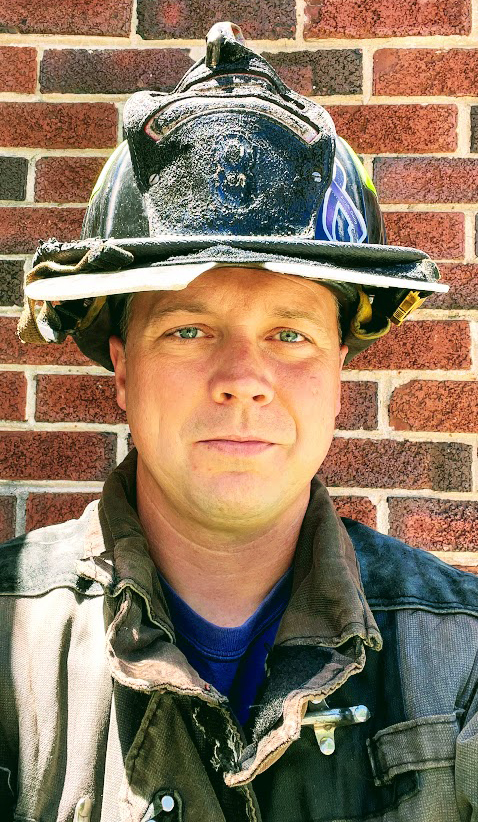 Kevin Larkins

Kevin Larkins has 23 total years of experience in the fire service. He currently holds the rank of Emergency Vehicle Driver within the Baltimore City Fire Department (BCFD), where he is assigned to the Special Operations Command Battalion. He is an adjunct instructor at the BCFD training academy teaching their truck company operations program as well as contributing Rapid Intervention Team based articles to BCFD's "The Baltimore Beat" magazine. Kevin started his career as a volunteer with the Savage Volunteer Fire Company located in Howard County, MD where he held several positions up to the rank of Assistant Chief. He served on the Howard County Fire and Rescue Training Board committee which oversees county wide department training standards for six volunteer corporations within the county. Since relocating to Carroll County, MD to raise a family with his beautiful wife Katie and son Preston, Kevin has joined the Sykesville-Freedom District Fire Department. There he holds the rank of Tower Captain, as well as being an adjunct instructor with the Carroll County Fire and Rescue training academy. Kevin is a certified State of Maryland and Pro Board Level 3 instructor. When he is not busy juggling work, volunteer, and family life, he is working towards the completion of his degree in Public Safety Administration from University Maryland University College.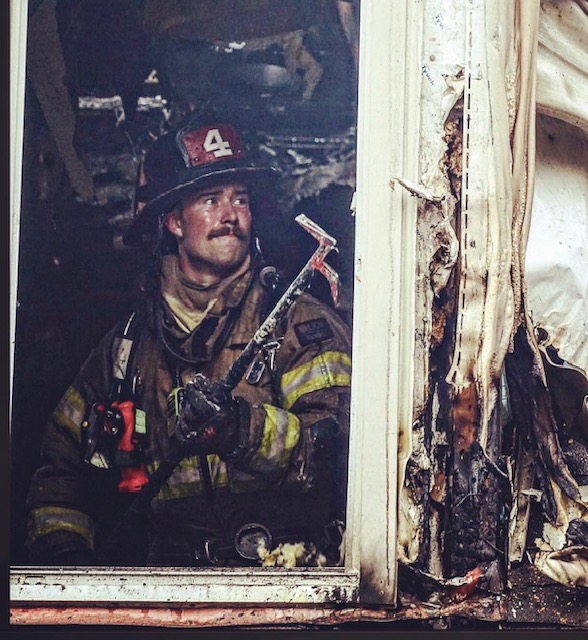 Trevor Meador

Trevor Meador is a Firefighter with the Frederick County Fire Rescue service located in Frederick County Maryland. Prior to Trevor getting hired on the job he served with the United States Marine Corps in the Lima Company 3rd Battalion 7th Marines. Trevor currently is assigned to Ladder Company 4 in downtown Frederick. Trevor serves as a lead instructor in the Frederick County training Academy's Firefighter I and II program, as well as assists with the specialty programs such as firefighter safety & survival, and truck company operations.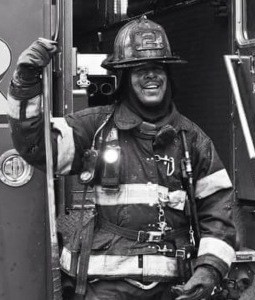 Cameron Peek

Cameron Peek has over 25 yrs experience in the fire service. He started his career with the Uniondale Volunteer Fire Department where he rose to the rank of Chief of Department. He has served with the Roosevelt Volunteer Fire Department as Captain of the Truck Company. Cameron is also a member of Rescue Company # 2 of the FDNY in Special Operations Command. Cameron is a N.Y. State Instructor and an adjunct instructor at the FDNY Rescue School. He is also a Rescue Technician with FEMA/USAR NY-TF 1 as well as a Dive Master with the FDNY Scuba Unit.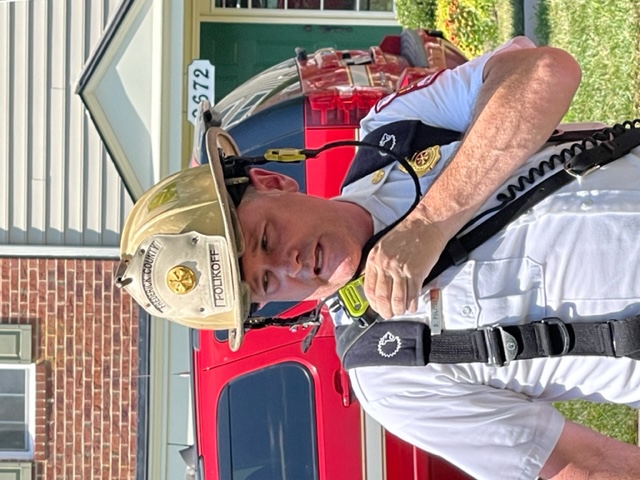 David Polikoff

David Polikoff has been in the fire service for over 30 years. David is an Assistant Chief with the Frederick County Maryland Fire Department. He retired as Battalion Chief from the Montgomery County Maryland Fire Service with 34 years of service. He is a Volunteer Firefighter and Life Member with the Kentland Volunteer Fire Department Sta. 33, and is currently a Deputy Chief with the Sykesville Freedom District Fire Department. David is a Maryland State certified instructor. He is a past presenter at FDIC & Firehouse Expo and taught for Illinois Fire Service Institute (IFSI) in Champagne Illinois where he assisted with the Truck Company Operations class. Dave has taught all over the country leading in Truck, Engine, RIT and Incident Command.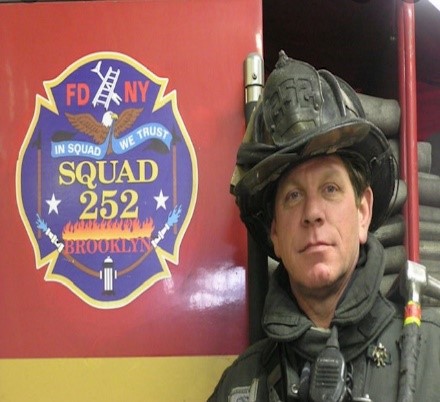 Tony Tricarico

Tony Tricarico has been a member of the fire service since 1977 and was hired by the FDNY in 1981. Tony has served in the South Bronx, Brooklyn and Manhattan. In 2002 he was assigned to the Special Operations Command where he served as the Captain of Squad 252 until his retirement on the last day of 2008. Tony is a National and New York State certified fire instructor and has instructed at the FDNY Technical Rescue School, multiple Training agencies and has trained and instructed for many FD's throughout the country. He additionally instructs and lectures throughout the country on engine op's, truck op's, RIT/ firefighter survival, and special operations tactics and elevator rescue. He has been the Lead Instructor in the Fire Emergency Training Network and American Heat training video's on collapse, elevator operations and SCBA emergencies, to name a few. Tony continues to do training with different agencies and is formerly the Technical Operations Advisor and Northeast Regional Director for a fire suppression operations company, where he has trained firefighters in the U.S., Europe, the Middle East and Asia Minor. Tony studied Fire Science and Building Construction at John Jay College in Manhattan and has been a presenter at FireHouse Expo, FDIC, Fire Chiefs Conference and FireHouseWorld, as well as other major venues in the U. S. & Europe. He is a former member of the Mount Sinai Volunteer Fire Department on Long Island and past Chief of Department. Captain Tricarico is a Contributing Editor and has had articles published in multiple fire related periodicals both in the U. S. and Europe. He is currently the PIO for the United Communities Volunteer Fire Department on Kent Island in Maryland.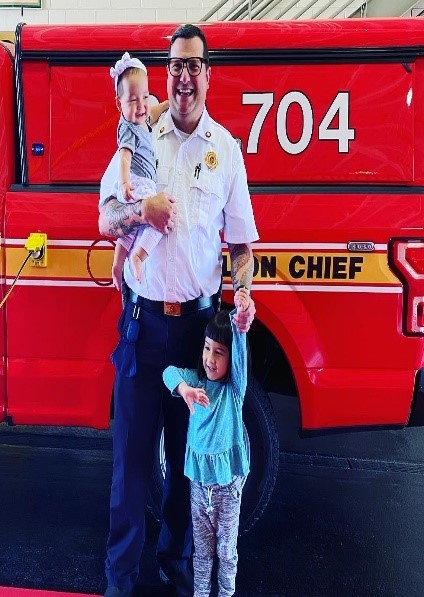 Sam Villani

Sam Villani is a Battalion Chief with Montgomery County Fire and Rescue Service (MCFRS) in Maryland, presently assigned to the Fourth Battalion, C-Shift and is the department's Deputy Technology Section Chief. He is a decorated 30-year fire service veteran, who was raised by the Ocean City Volunteer Fire Company and volunteered in Montgomery and Prince Georges Counties before being hired by MCFRS in 1999. Sam has been a Maryland instructor for 15 years and taught for Capitol Fire Training since it's inception in 2011. He has been published by Fire Engineering and presented at the Fire Department Instructor's Conference (FDIC). Sam is a member of the UL Fire Safety Research Institute's technical panel on residential size-up and search and rescue. When not working or teaching, Sam focuses on raising his two daughters alongside his Wife Maria.